Happy Birthday To Me !!!
Today is my birthday! I feel excited about it, my age has been incremented by one today (myAge=myAge+1), and looking at my life, career as a programmer and software developer and everything that concerns me, I cannot but just be grateful to God.

To be candid I am far from being there, I still have a long way to go, at times I feel like I ought to have started my computing career early than when I started because I would have gone farther than this in my career, as they normally say, experience comes with years.

Looking back over the years, alots of things have happened to me. I have made a lot of friends, I have lost some as well. I have lived in different cities, I have got a CS degree which I am proud of. I have set goals both short time and long time, some I have achieved, others I have failed to achieve and some are still in the future. Some things I often take for granted. I have done somethings which I am not proud of

But profound thinking has made me to realize that my best is yet to come and better days lie ahead. There are still alot of things that I dont know yet, and there is room for improvement in my computing career. I need to really appreciate my parents and siblings for being there for me always. I need to be grateful always for my life.

Though I am in Makurdi over 600 kilometers away from home, family and friends, serving the country. I am going to celebrate my birthday this year in a grand style and do what I have not done in a long time with coding or any computing related activity suspended for today.
Share this page on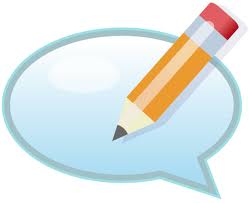 2 Comment(s) 6 People Like(s) This Page

comments powered by


Older Comment(s)


Maxwell
Saturday, May 18, 2013 6:31 PM
Getting for the first time which happens to be ur bdy,I am realy happy for you and I knw this is just the starting point cos ure going to plae which as of now u can't comprehend Bt God will take you there.Once again I wish you the very best in Life...-------1LOVE
Ayobami Adewole
Saturday, May 18, 2013 7:12 PM
@Maxwell Amen o, thanks a lot bro, I really appreciate.